September, 25, 2020
McMaster is collecting location information for the fall term to help us understand where you're currently located.
You can now see a new tile in your Mosaic Student Center asking you two quick questions about where you are located.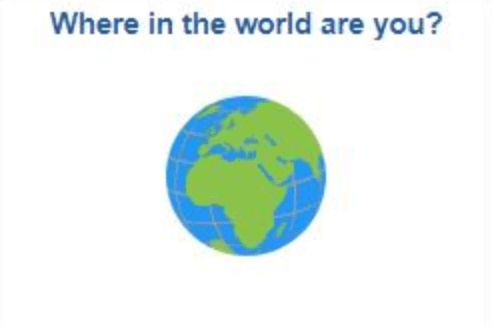 It will take less than two minutes to complete.
International students: to help you prepare, you will be asked the following two questions:
What country are you currently living in while taking classes this term?
Do you currently have a valid Canadian study permit, or extension of permit, or have been approved in principle, or have an implied status?
Here is what each of those terms mean:
Study permit: A document issued by Immigration, Refugees and Citizenship Canada (IRCC) that authorizes a foreign national to study at an educational institution in Canada for the duration of the program of study.
Extension of permit: You must apply to extend your study permit at least 30 days before the original expiry date. If you apply before your permit expires, you can stay in Canada under the same conditions as your current study permit until a decision has been made.
Approved in principle: Your application is approved in principle if:
you have received a letter from IRCC stating that you meet the permanent residence eligibility requirements, but
you still have to pass the medical, security and background checks for you and, if needed, your family members.
Implied status: If a visitor, student or foreign worker applies to extend their status, before that status expires, they can legally remain in Canada until a decision is made on the application. In this situation, the person has implied status.
Thank you for your participation!