February, 28, 2023
Applications for deferrals will open in mid-July.
McMaster will normally only grant deferrals on offers of admission when there are special extenuating circumstances. Each case is evaluated on its own merit.
A request for deferral (to the subsequent Fall term) will be considered under the following circumstances:
the student has accepted their undergraduate offer of admission to the university; and
all conditions outlined in the Offer of Admission letter have been met; and
the student is not intending to return to secondary school or attend another post-secondary institution during the deferral period.
How to submit a deferral request
Requests should be submitted by September 1 of the application year outlining the reasons for the request.
Applicants who are waiting for study permit approval can submit their deferral requests by September 11.
Physician Assistant students will not be able to submit a deferral request through Mosaic. Contact the PA program office for more information.
The School of Nursing (SON) will not be granting any deferrals for the 2023-2024 school year.
Please note: If you have previously submitted a hard copy letter deferral request, you must submit again using the online form.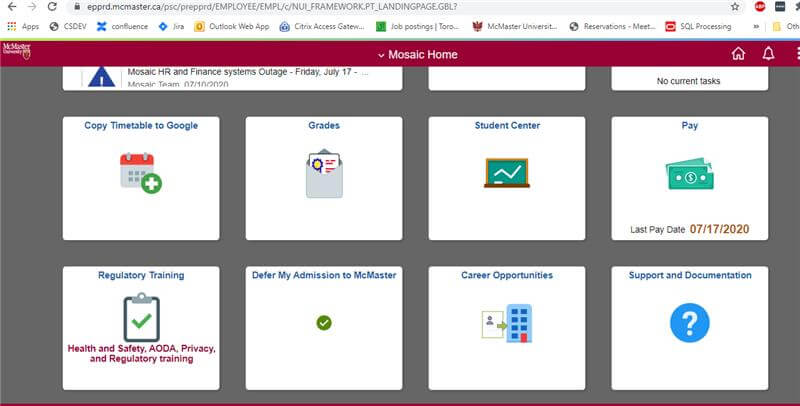 Fill out the application along with details of your reason for the request (250 words or less).
Once submitted, the Admissions and Faculty Offices will review it. The status of your request will be visible in Mosaic.
Once a decision has been reached, you will receive an email indicating any next steps.
If your deferral request is approved, you will automatically be deregistered from classes and refunded any monies paid. You will not have an opportunity to enrol in classes again until next Fall semester.