Online chat:
The chat will be closed in the afternoon of Thursday, August 20 for staff development and will re-open on Friday, August 21 from 10:30-12:30.
Chat update:
Having trouble getting through to us? We are currently experiencing high chat volumes. If the chat does not appear during operating hours, we are at capacity. Please try again later. Thank you for your patience.
RESP confirmation:
RESP confirmation is only available once you are fully enrolled.
Please note:
Fees are subject to change up until the payment deadline dates. Please actively monitor your student account. Thank you!
Tips for completing your OSAP application
Tips for completing your OSAP application
June, 18, 2020 12:00 PM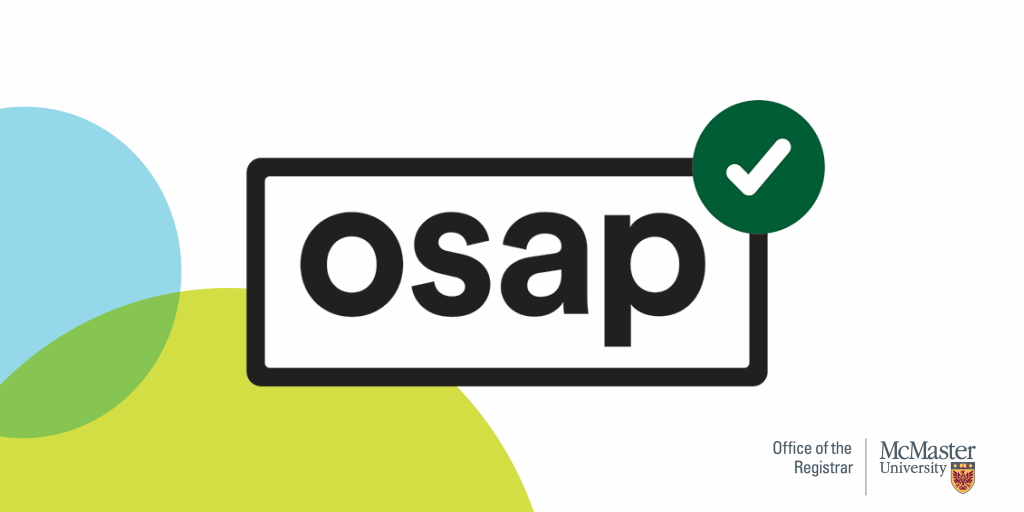 The new school year is fast approaching, and it's time to start thinking about your financial options.
The Ontario Student Loan Assistance Program (OSAP) is a government aid program that helps students cover the costs of post-secondary education. It offers funding through grants which don't have to be paid back, and loans, which you'll pay back once you're done school.
Not sure if you should apply? In addition to helping you pay for school-related fees, OSAP could also help you access other types of aid & awards. OSAP is one of the ways to demonstrate your financial need and eligibility for need based aid such as bursaries and the work program.
If you aren't eligible for OSAP or have additional financial need, learn more about your financial support options.
7 things to know to complete your OSAP application
1. The suggested deadline to apply is June 30. Apply at osap.gov.on.ca by June 30 to guarantee your funding is disbursed at the beginning of the term.
2. To apply, you will need:
information about your school and program
your SIN (and parents' or spouse's SIN,
if applicable)
your 2019 tax information (and parents' or spouse's tax information, if applicable)
3. If you identify as any of the following, you may be eligible for additional funding:
an Indigenous student
a student with a permanent disability
a current or former Crown Ward
4. You will need to upload all of your documents directly to your OSAP application portal. We will not be accepting or processing any OSAP documents received via mail or email. Use the OSAP document uploader to submit your docs. More info on submitting uploading your documents.


5. Include any CERB or CESB income received during your OSAP study period as "other income" not under the government income section. This is because CERB and CESB are income replacement programs.


6. If you need to make a correction or update to your application after it's been submitted, you'll need to complete a change request form.


7. You are responsible for reporting your scholarship funding to OSAP. If you receive a scholarship after submitting your application, submit a change request form to make the update.
Still have questions about OSAP? Join our Student Services team for an interactive FAQ Kahoot game on applying to OSAP on Friday, June 26 @ 11:00 a.m. EST. Submit your OSAP-related questions here and we will address them in the session. Register now!