Website Outage Notice
Registrar site periodically unavailable on Tuesday June 2nd beginning at 8pm until 8am the following day.
COVID-19
Student Services can be contacted via online chat and email. For updates on our service click here. Visit covid19.mcmaster.ca for McMaster updates.
Confirm your personal information
Confirm your personal information
May, 01, 2020 10:00 AM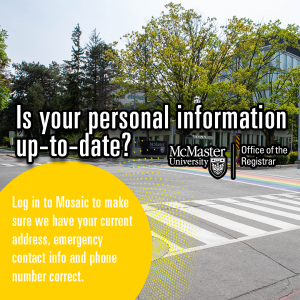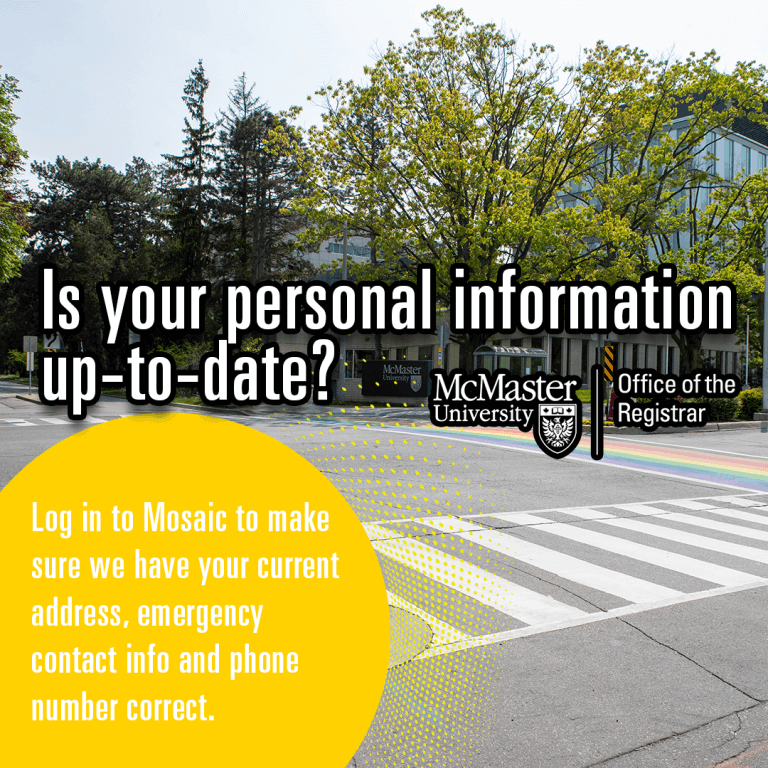 Is your personal information up-to-date? Log in to Mosaic to make sure we have your current address, emergency contact information and phone number correct.