Please note:
The university is closed from Wednesday to Friday of this week. Regular operating hours will resume on Monday, July 6.
Technical Issue:
Trouble uploading your photo to Mosaic? Our team is currently working on a solution.
COVID-19
Student Services can be contacted via online chat and email. For updates on our service click here. Visit covid19.mcmaster.ca for McMaster updates.
Confirm your personal information
Confirm your personal information
May, 01, 2020 10:00 AM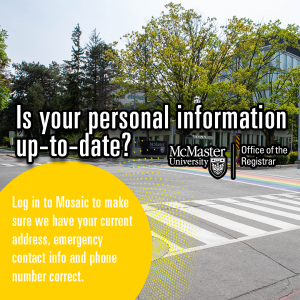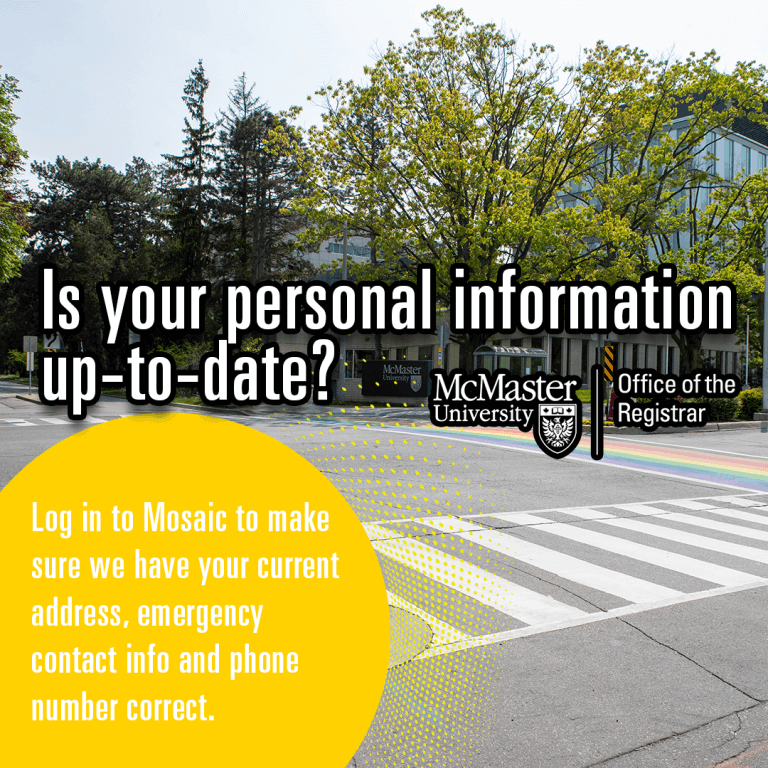 Is your personal information up-to-date? Log in to Mosaic to make sure we have your current address, emergency contact information and phone number correct.