October, 06, 2021 08:00 AM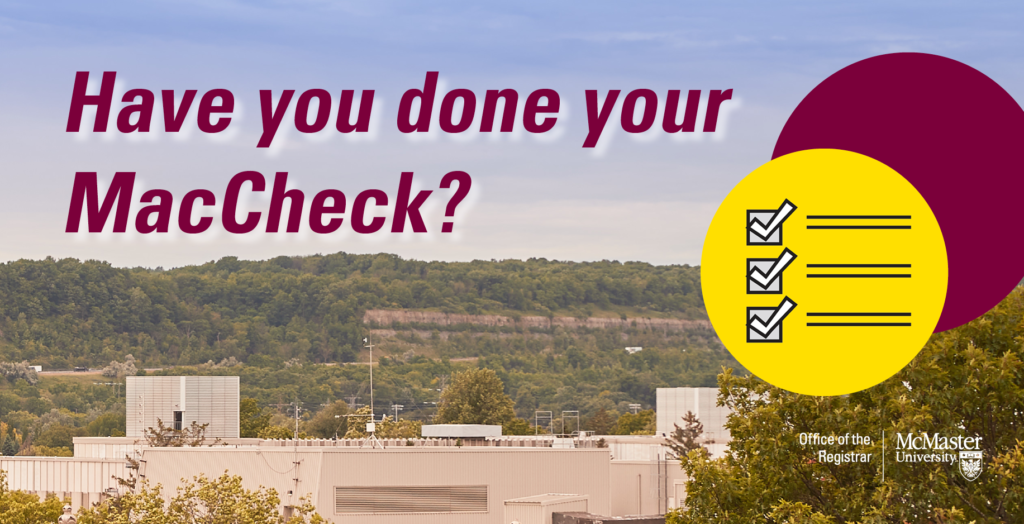 Step 1
Visit maccheck.mcmaster.ca.
Step 2
Upload your proof of vaccination by October 17.
Step 3
Complete COVID-19 screening every day you come to McMaster.
Once you get a green check, you're cleared to attend campus!
Don't forget to follow along through the Back to Mac website this fall as updates are posted regularly. The website includes FAQs and information around new campus policies and what to expect with your classes.