July, 29, 2021 01:06 PM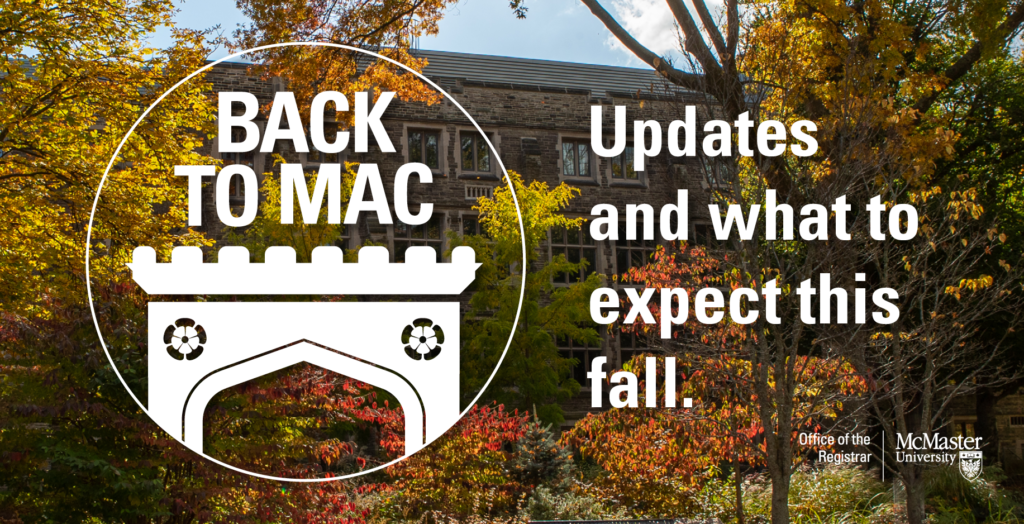 As Ontario enters Step 3 of its re-opening, the University continues to prepare for the fall term with planning that is committed to health and safety including physical and mental health, is student-focused and supports the best possible student experience and creates a gradual and smooth transition back to campus.
You might be wondering what that means for you and what to expect.
Visit the Back to Mac website for ongoing updates and expectations regarding the fall term:
---
The McMaster community is invited to join the next set of Back to Mac Town Halls to hear about the most up-to-date plans. Happening on August 10. Don't miss out!
For more details regarding our virtual town halls: