You did it!
Your celebration will take place here on Thursday, November 25 at 9:30 a.m. ET.
Click the player's full screen button to view the stream in a larger window. Access closed captions through the player's "CC" button. Having trouble? Try refreshing the page.
Share your well-wishes
Convocation is a time of celebration for your families, friends, instructors and supporters. We encourage all graduands, loved ones and members of the McMaster community to share a congratulatory video or message to the Class of 2021.
Honorary Degree Recipients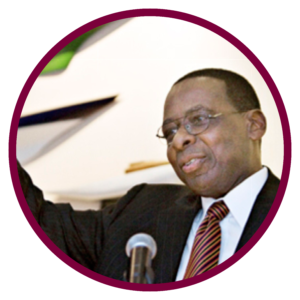 Harold Brathwaite was a ground-breaking educator, community leader, and a member of the McMaster Class of '69. Born and raised in St. Michael, Barbados, Mr. Brathwaite earned undergraduate degrees from the University of the West Indies in Jamaica and l'Université de Lyon in France before his postgraduate studies brought him to Canada where he obtained a Master's degree in French at McMaster.
Mr. Brathwaite taught at the elementary, secondary, and post-secondary levels and served on several professional associations and Ontario Ministry of Education committees as he progressed through roles including department head, vice-principal, principal, and administrative assistant to the superintendent with Halton District School Board. In 1984, he became superintendent for French language schools in the Toronto District School Board and then associate director of education in 1991. When the Peel District School Board chose Mr. Brathwaite as its director of education in 1994, he became the first Black person to lead a board of education in Canada. After retiring in 2002, Mr. Brathwaite served as senior advisor to the president of Seneca College and as executive director of the Retired Teachers of Ontario.
Beyond his work as a teacher and administrator, Mr. Brathwaite was a consistent champion for issues of equity and community building as a volunteer. He was a trustee of the Art Gallery of Toronto, a member of the board of the United Way of Peel Region, and chair of the board of governors for the Ontario Institute of Studies in Education. A dedicated volunteer with the Nelson Mandela Children's Fund (Canada), he played a keyrole in arranging an event where President Mandela spoke to 40,000 school children at the Rogers Centre (then SkyDome) in 1998. Mr. Brathwaite also chaired a provincial taskforce examining student achievement and discipline by race, gender, first language, parental education, and income.
Mr. Brathwaite received numerous awards for his contributions to the community and to education, including the Peel Board's Education Champion Award, the Assotor Award of Merit from the Haitian Association of Metropolitan Toronto, the Canadian Black Achievement Award – Education, the Harry Jerome Award, the UNICEF Volunteer Award, and the Urban Alliance on Race Relations Award. He also earned the Arbor Award from the University of Toronto, the Outstanding Alumnus Award from the University of the West Indies Toronto Chapter, the first Egerton Ryerson Award from People for Education, the Errol Walton Barrow Award from Barbados Ball Canada Aid and, in 2006, the Order of Ontario. McMaster University previously recognized Mr. Brathwaite with induction into the Alumni Gallery and with the Distinguished Alumni Scholar Award – Arts (now called the Distinguished Alumni Award). The Peel District School Board named the Harold M. Brathwaite Secondary School in Brampton in his honour.
Harold Brathwaite sadly passed away on May 31, 2020. Although it is unusual for McMaster to confer honorary degrees posthumously, it is a great privilege to recognize Mr. Brathwaite's accomplishments and educational leadership by conferring upon him the degree Doctor of Laws, honoris causa.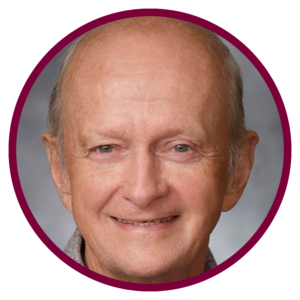 Don McLean
Don McLean has dedicated himself to protecting our environment and improving democracy in Hamilton. In the process, he has established a robust legacy of community building through his work as a professional and, even more critically, as a volunteer.
Mr. McLean was the chair of Friends of Red Hill Valley, the grassroots citizens' organization that worked tirelessly to protect the only remaining green corridor between the Niagara Escarpment and Lake Ontario in East Hamilton. While the Red Hill Valley Parkway was eventually built, the community legacy of the Friends of Red Hill Valley remains significant through energized local environmental and activist groups and through the annual environmental seminar series called the Spirit of Red Hill Valley, which was created and guided by Mr. McLean.
In 2001, Mr. McLean co-founded Environment Hamilton and served on the organization's board of directors for nearly a decade, helping to shape one of the Hamilton community's strongest voices on a wide range of environmental issues. Mr. McLean also founded Citizens at City Hall (CATCH) in 2004 to record, transcribe, and report on city council meetings. He personally wrote more than 1,600 articles for CATCH, enhancing accountability and public awareness in the process.
Beyond those signature community leadership roles, Mr. McLean has also served on the steering committee for the Hamilton Chapter of the Council of Canadians, as a director of the Conserver Society of Hamilton & District, as a founding member of Hamiltonians for Progressive Development, and as chair of the Hamilton 350 Committee for real action on climate change.
Professionally, Mr. McLean has taught environmental assessment for Athabasca University and environmental and resource studies for the University of Waterloo. He managed the Red Hill Valley Biological Inventory Project for the Hamilton Naturalists' Club, taught environmental studies for the Six Nations Native University Access Program, served as executive director of the Friends of the Don East in Toronto, and held managerial roles for Citizens for a Sustainable Community and for Environment Hamilton.
Mr. McLean was recognized with the Award of Merit at the 1992 Hamilton Environmentalist of the Year event and, five years later, with the Dr. Victor Cecilioni Environmentalist of the Year Award. A recipient of the Queen's Diamond Jubilee Medal in 2012, he has also received the Independent Media Lifetime Achievement Award and was inducted into the Hamilton Gallery of Distinction in 2019.
To those accolades, it is a privilege to add the degree Doctor of Laws, honoris causa, in recognition of Don McLean's contributions to the Hamilton community as an environmentalist, teacher, advocate, activist, and leader in community citizenship.
Valedictorian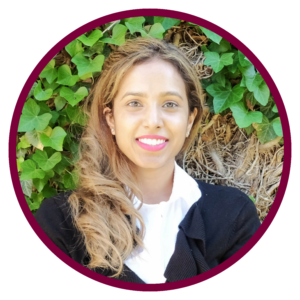 Allison Leanage completed her Ph.D. from the Department of Sociology at McMaster University.
She is a sociologist and social psychologist specializing in social determinants of health and quantitative and qualitative methods. Her thesis examines the mental health correlates of children and youth in Canada across immigrant generations considering ethno-racial and gender differences.
She currently works as an Economic Policy Analyst at Government of Canada Procurement Branch. Allison is very passionate about social statistics and how it can inform policy decision making and improve quality of life (e.g., mental health) for individuals. Allison is passionate about the value of social statistics and the data literacy skills to those that are willing to learn and do not have access to resources. Her goal is to encourage the uptake of statistics in the social sciences.
In her spare time, Allison enjoys exploring new trails, playing video games, sports, reading and learning new skills.
Your fellow graduates
Share your graduation slide
Visit Marching Order to access and share your graduation slide.
Download your art print
A copy of your art print will be mailed with your diploma.
CHECK OUT WHAT'S GOING ON!